Residential Excavating Services
Diversified Excavating and Site Utilities offers residential excavation construction services – from the subterranean to ground level, from starting a new home build to remodeling, we can meet your residential excavation needs.
Having septic issues or need a drain field ? Our crew can assist you with the perk testing and required installation or repair work.  Driveways and ponds, no problem, we can add or create new existing areas.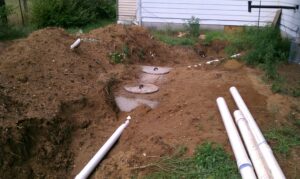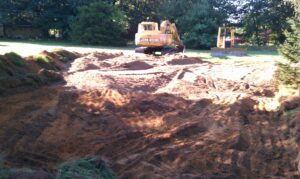 Need an Excavation Quote?
Our residential excavation specialist is available to meet with you and quote you according to your building specifications.  Diversified has great references upon request, flexible scheduling to meet on-site, and free estimates or second opinions.
Residential excavating services include:
Basements

Septic Work (Drain Field- installation & repair, perk testing)

Driveways (Stone, Gravel, Concrete, Asphalt)

Foundations

Ponds

Drainage Solutions
other projects by request