Who is Behind Diversified Excavating
Ryan Moon, the owner of Diversified Excavating & Site Utilities, LLC, has been in the excavation business since 1995 when he was first employed by his uncle who had a construction company that included excavation services. This is where Ryan found his passion for playing in the dirt. Prior to starting his own company, Ryan was employed with Ram Contracting where he was the primary operator/excavator. Originally from Mesic, MI, he now lives in Ypsilanti, MI with his wife and their three children, where he services the tri-county area working on commercial and residential projects.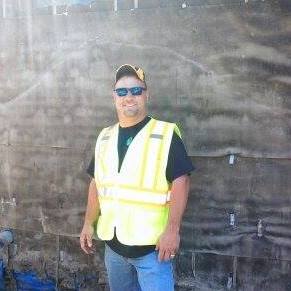 Ryan formalized his LLC in 2009 to include all professional excavating services including sewer, water and site utility excavation. He is personally involved with every job from start to finish doing the excavation work himself. If you ask him what machine he loves most, he'll tell you about his PC300 Excavator which does 70% of all work required. Loves the slogan "Boys with Big Toys" and "Get paid to play in the dirt". NOT afraid of getting dirty and fixing homeowners problems.
Commercial projects include Speedway on State Street in Ann Arbor, MI, Bell Tire in Monroe, MI and Bell Tire in New Hudson, MI and Washtenaw Federal Credit Union in Ypsilanti, MI.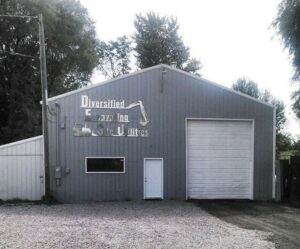 Commercial & Residential Experience
On the residential side, Ryan is experienced with the Washtenaw County Health Department and the Wayne County Health Department, where pulling permits and working with homeowners are an important factor when installing septic systems, water lines and drain fields. One of his favorite projects is demolitions of older dwellings and structures that require the use of the "big" machines with cleanup and restoration being the end results. Ryan likes to be involved with homeowners and project managers from start to finish offering his skills regarding excavation and to help troubleshoot many of the site issues that arise unexpectedly.
Ryan is also involved with the Washtenaw Road Commission/Wayne County Road for pulling permits for new driveways. Diversified Excavating also does work for City/County Municipalities which relay on repair and troubleshooting Utilities in Sewer and Water in Ypsilanti, Van Buren, Sumpter, and others.
Why Diversified?
Diversified Excavating offers a 24 Emergency Repair service where Ryan will personally answer the call and supervisor the repair of sewer/water/drain issues for both commercial or residential  issues.
Ryan is willing to discuss and quote all projects and plans. Need a second opinion? First time appointments are free and quote pricing is held for 30 days.